About All Polymer Battery

The All Polymer Battery is the world's first large-area bipolarly stacked battery

With a bipolar structure, in which the current flows perpendicular to the current collector,
and the adoption of polymer for basic components,
problems with conventional lithium-ion batteries such as the complicated manufacturing process and ignition risk,
have been drastically improved, while also achieving high energy density – the pursuit of "the ideal battery."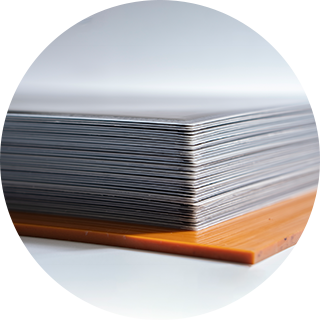 By bipolarly stacking large-area cells,
compactness and high energy density are achieved.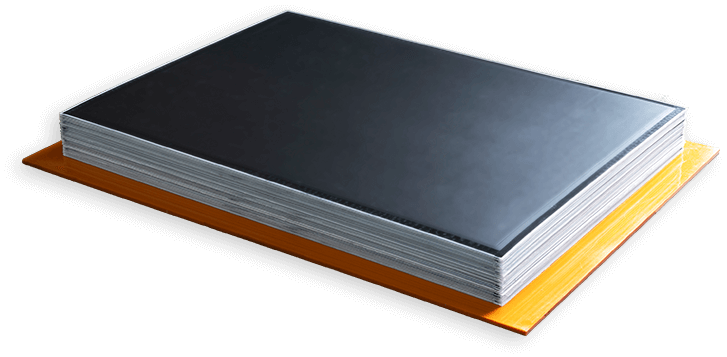 Solving the problems of lithium-ion batteries

Three world-first technologies
Change the current collector from metal to polymer
With conventional lithium-ion batteries, there is a concern that when a short circuit occurs, a large current will flow through a metal current collector, causing the battery to heat rapidly. In contrast, as the All Polymer Battery uses a polymer current collector with high resistance, a large current will not flow even when a short circuit occurs.
Achieves a structure that does not allow a large current to flow even in the event of a short circuit, through the utilization of polymer current collectors
With metal current collectors as the cause, a large flow of current cannot be avoided when a short circuit occurs. Furthermore, to ensure reliability in the event of an abnormality, the voltage and battery cell size need to be restricted.
The All Polymer Battery uses a polymer current collector with high resistance; hence, a large current will not flow even when a short circuit occurs.
Compose electrode of gel polymer
Various processes required in the manufacturing process for conventional lithium-ion batteries, such as the electrode drying process and the metal processing of metal current collectors, are unnecessary.
With a significant reduction in the number of parts and manufacturing process, a reduction in cost can be expected.
3D polymer electrode Conceptual diagram
A network of electron conductivity and ionic conductivity is constructed by aggregating fine particles of active material with a multifunctional polymer interface.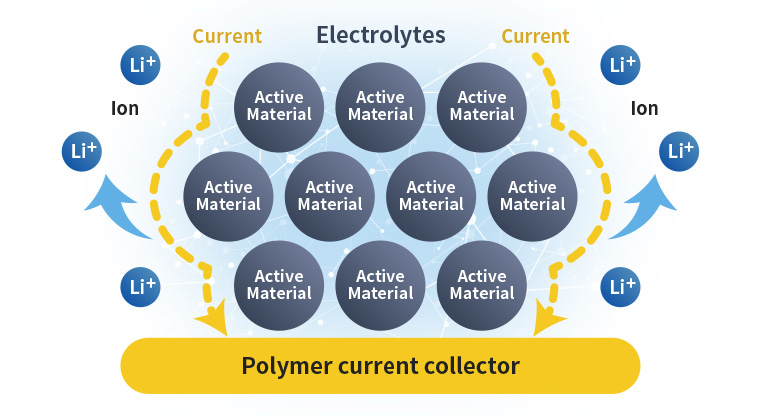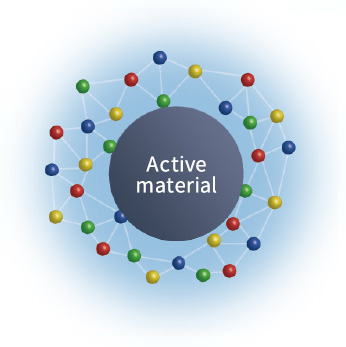 Multifunctional polymer interface Conceptual diagram
By designing and placing organic materials with various functions on the surface of the active material, an interface that presents various required functions is formed.
All battery parts made of polymers
As the All Polymer Battery is composed of polymer, it has a high degree of freedom in shape.
Shapes can be designed freely according to the application to provide the optimum solution to meet demands for various products.
In addition, the energy density and output can be easily adjusted through the film thickness of the battery cell.
Flexible shape for various applications

Can be applied to large-scale energy storage systems
Other usage examples
Factories, streetlights, apartments, schools, data centers, communication base stations, medical care, elevators, forklifts, AGVs, construction machinery, electrically assisted bicycles, electric motorcycles, electric vehicles, railroads, shipbuilding, etc.