Our Mission
By promoting All Polymer Batteries which make moving
and storing large capacities of energy possible,
Create a reliable energy network accessible from anywhere in the world.
For a sustainable future in which anyone can access energy.
Professional team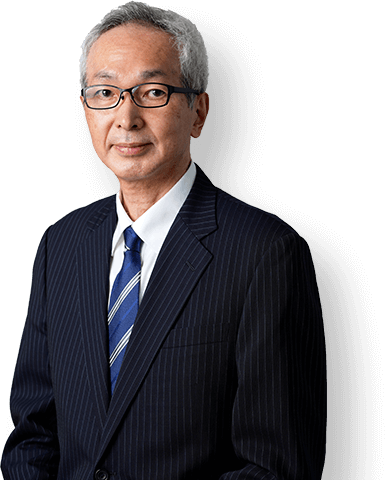 Representative Director & CEO
Founder & Chief Architect
Hideaki Horie
Master's degree (Physics) and Ph.D. in Engineering, from the Graduate School of Science, the University of Tokyo
1985 Joined Nissan Motor Co., Ltd.
Since 1990, involved in the research and development of high-performance power supply systems for EVs and HEVs.
2007 Associate Professor, Research into Artifacts, Center for Engineering, the University of Tokyo
2011 Specially Appointed Professor, Institute of Industrial Science, the University of Tokyo
2012 Specially Invited Professor, Keio University
2015 Specially Appointed Professor, Graduate School of Media and Governance, Keio University.
In 2018, established APB Corporation, a startup that develops, manufactures, and sells the next-generation lithium-ion battery, "All Polymer Battery."
Director, COO / CTO
Yasuhiro Shindo
After obtaining a master's degree in Synthetic and Biological Chemistry from the Graduate School of Engineering, Kyoto University, he joined Sanyo Chemical Industries.
Since joining the company, he has been engaged in exploring new businesses, such as electronic materials and biotechnology, and was appointed as the director of New Technology and Process Development Research Laboratory in 2013. He lead the development of new businesses.
2015 Received the Kinki Chemical Society Science and Technology Award.
In addition, since 2012, he started the research and development of All Polymer Batteries at Sanyo Chemical Industries, and in 2019 became the director of Energy Business Promotion Department of Sanyo Chemical Industries.
Appointed Director and CTO of APB Corporation in 2019. Since 2020, he has been striving to commercialize All Polymer Batteries as a director, CTO, and COO.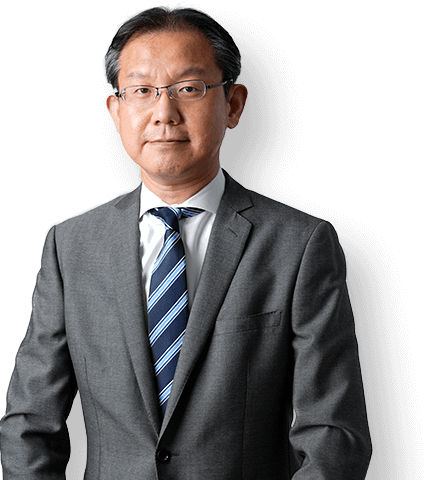 Director
Shuichi Kinoshita
He has consistently been supporting growth through investment in venture companies at venture capitals.
In April 1991, joined the JAFCO Group Co. Ltd..
He lead various projects on the front lines of venture investment, and has a wealth of experience in business start-up, financing, business support and achieving IPOs.
As an executive officer at JAFCO, he oversaw the domestic investment division. He has been a member of the investment committee for 10 years, and has been involved in making investment decisions.
In April 2016, he joined Keio Innovation Initiative Inc. and became an executive officer.
He has served as an outside director and corporate auditor at investee companies.
He has participated since the establishment of APB, and became an outside director in February 2019.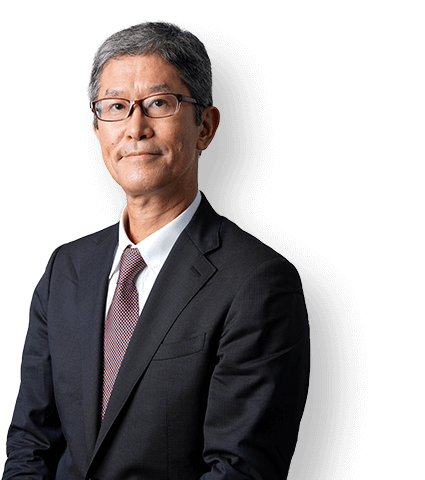 Audit & Supervisory Board Member
Shigeo Takahashi
After graduating from the Faculty of Economics, Hitotsubashi University in 1984, he joined the Honda Motor Company Ltd. (henceforth, "Honda").
For 32 years, he has had extensive experience in accounting/finance and business management centered on financial accounting and management accounting at domestic and overseas bases.
In 2016, he became a full-time and outside corporate auditor of Yutaka Giken Co., Ltd. (a listed subsidiary of Honda).
In 2021, he retired from his position as the company's full-time and outside corporate auditor and joined APB in July.
Certified Internal Auditor(CIA), Certified Fraud Examiner(CFE).